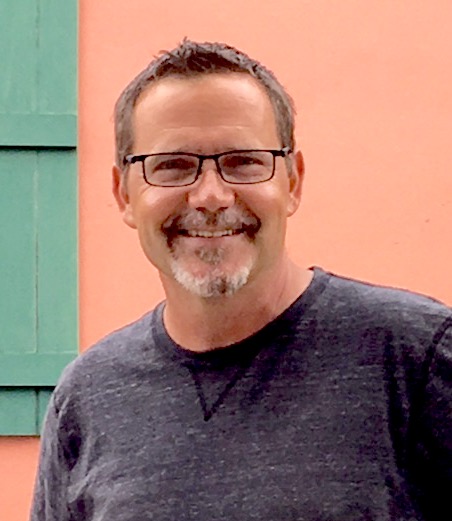 Bob Thompson has been practicing the art and science of "seeing" since he first saw a black and white image magically come to life while on a step stool in his Dad's darkroom back in the 60's. He shot his first pro job in 1993, and has been refining his craft every day since.
You can learn most of what you need to about Bob and his work by looking at his images. The pure expression and the quality of light pleases the eye, captures the heart, and lives on in memory. He starts with a true desire and ability to connect with people almost instantly – his easy-to-be-with demeanor can calm even the most resistant photo subject. He often sends his subjects away with a new-found relationship to their own self-image, a subtext to making photographs that he enjoys as much as the photos themselves.
At last count, he has photographed over 40,000 people over the span of his career, one person or one group at a time. What could have a person do one thing so many times? "It's simple. I love people and I love making beautiful pictures. The two go hand in hand quite nicely. I still get a little charge every time I look down on the screen and see a great image."
Bob also is the proud parent of a 23-year-old special needs son, an accomplished musician, a standup comedian, an event Emcee, and entertainer. He can, and does, roll with anything, anywhere.
Bob is a longtime member of the Rotary Club of New Tampa (www.newtamparotary.org, and www.rotary.org) and has been emceeing their meetings for over 10 years. Bob enjoys a close marketing relationship with the Hillsborough County Bar Association and its over 4500 attorney members, as well as the Clearwater and St. Pete Bar Associations. (www.hillsbar.com, www.stpetebar.com, www.clearwaterbar.org). He is also a proud member of the Greater Wesley Chapel Chamber of Commerce (www.WesleyChapelChamber.com). Bob is a community leader who can be found at the podium or behind the mic for many of the area's premiere public events, donating his time and talent to forward the missions of organizations like Rotary International, and Bay Area Legal Services (www.bals.org). He has also actively supported Buddy Baseball, Special Olympics and Easter Seals. He's a traveler, storyteller, hiker, consummate family man, and until a recent Achilles injury, a 2nd degree black belt in Tae Kwon Do and runner, too. He lives in Lutz, Florida with Anandi, his wife, Buddy his son, Austin the Yorkie and Mrs. Kensington, the kitty.